Meet Shazeen and her family!  I've been photographing this lovely family every year for ten years and it's been a pleasure to be a part of their annual tradition.  Each year's look is unique and naturally I asked mom Shazeen about the process for pulling together each year's family look.
1) Start early.  Shazeen will start about two weeks before the shoot so that she wīll have time to fill any gaps with a trip to Winner's or Joe Fresh.
2) Start with one great piece.  Often a favourite dress from her own or her daughter's closet will set the tone for the rest of the wardrobe.
3) Collaborate.  Now that the kids are older it has become more of a consultation process and it's important to make sure the kids also buy in to what they are going to wear
4) Get dressed as close to the time of the photo shoot as possible. Minimize the possibility of wardrobe malfunctions!
5) Keep the shoot quick and fun (that's where I come in) and let the kids go first.
I loved this shoot in High Park and it was the first time we ventured farther than their neighbourhood.  I personally love the colour purple and thought coordinating the son's blue and red plaid was particularly inspired!
Here's an example from our most recent shoot. Shazeen's daughter wanted to wear this cute floral dress and after 'shopping' her own closet she discovered that by adding a thin belt she unified the look.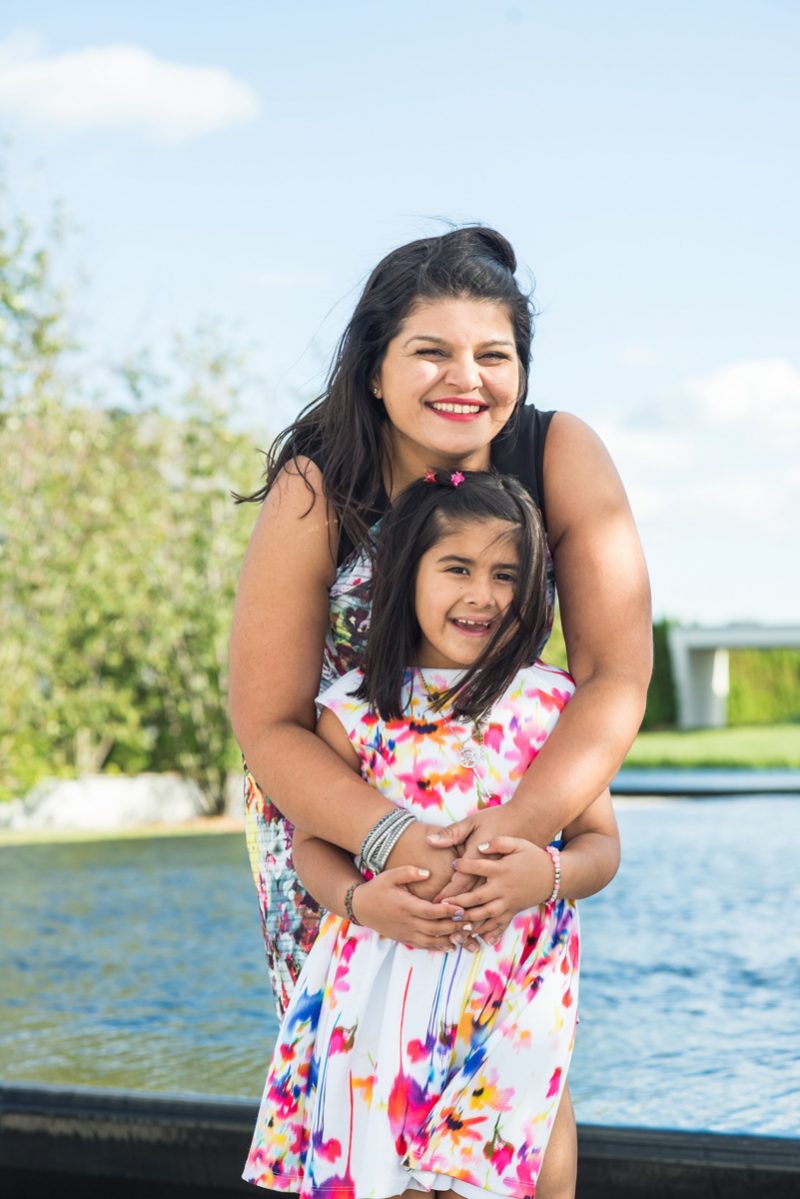 And a blast from the past… When everyone wore pink in honour of the birth of baby girl!