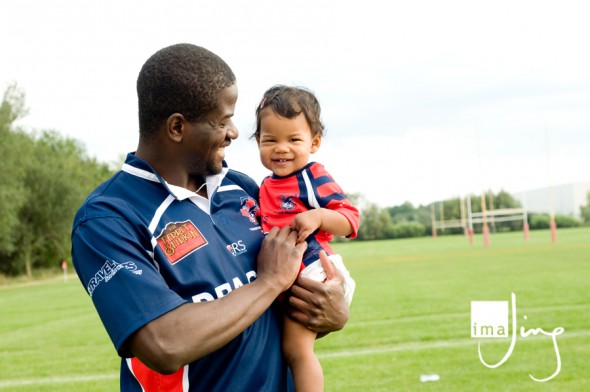 I was inspired to write a bit about rugby, one of my great loves after hearing U of T's new dean of phys ed Ira Jacobs speak last night at the football alumni golf tournament.  Jacobs stressed the importance of competitive sports in the university life and that many varsity athletes and alumni would consider their experience in sport to be as important as their academic experiences in the lecture halls and labs.  I couldn't agree more.
For many years rugby was a big part of what defined me.  I started playing in my hometown of Burlington for the Centaurs, thanks to my best friend Karen dragging me off the couch and to a beginner's clinic during the last year of high school.  I fell in love with the challenge of a new game, and the pure physical joy in exerting myself.  There was something about scrumming down, making tackles and running in the open field that the more traditional high school sports could not fulfill.
I went on to play varsity rugby for the University of Toronto Varsity Blues and a whole other aspect of rugby opened up for me.  Being a part of a team creates an instant network of mentors, study partners and lifelong friends.  It was a home-base among the overwhelmingly large student population.  I got involved in managing the team, leadership at the athletic department and later leadership at my summer club team, the Toronto Saracens.  I continued to play after university and stopped about six years ago once weddings started taking over my Saturdays.
The rugby social network casts a wide net and it was because of it that I first met Fred.  Although back in those days he wanted no part of me.  I was that (very  young and very stupid) girl who jumped on the field to play intramural rugby with the men!  (Really, what was I thinking).  Fast forward almost 15 years and the two of us are now three, with Amira as the littlest Toronto Dragon.  My non-wedding summer Saturdays are usually spent taking in the game from the sidelines surrounded by my greatest loves; Fred, Amira, and my dogs Kafrey and Six.  Thank you rugby.