TORONTO DRAGONS RUGBY FOOTBALL CLUB
Imajing is proud to be the official photographer of the Toronto Dragons Rugby Football Club.
The Toronto Dragons is a downtown team running three senior men's teams in the Toronto Rugby Union. The club was officially formed May 2003 after a merger between the Toronto Welsh RFC and University of Toronto RFC. For more information about the Dragons visit www.torontodragonsrugby.ca

Composites just like these ones are now available for order! Click on each to see a larger version. Just go through the galleries and check off the 'select for composite' option for each photo you want to include. The final print size is up to you and it costs just the regular print size price + $20 (i.e. 11x14 composite = $60). Five to eight photos works well, be sure to include special instructions (i.e. make try-scoring photo the biggest). Framing is available if you are interested. Feel free to email me at jing@imajing.com if you have any questions.
2008 GAME PHOTOS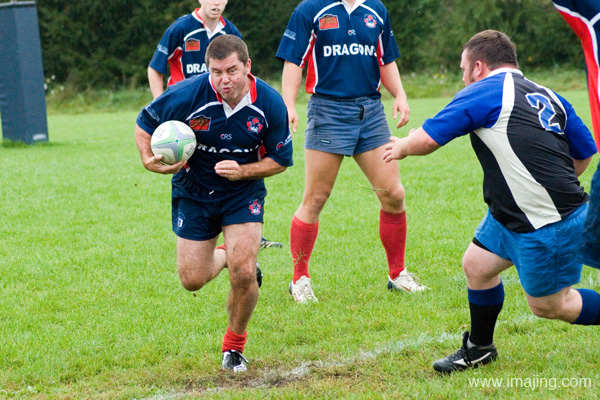 September 27 vs Barbs
July 12 vs Barrie
June 15 vs Ajax
June 7 vs York
May 24, 3rds vs Bay Street, 2nds and 1sts vs Peterborough
2007 GAME PHOTOS
July 28 - 3rds vs North Halton, 2nds and 1sts vs Peterborough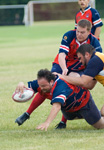 July 14 - 3rds vs Muddy York, 2nds and 1sts vs Oshawa
June 2 - Family Day: 3rds vs Muddy York, 2nds and 1sts vs Ajax
May 26 - Dragons vs Oshawa (incl. May 10 presentation of new jerseys)
2006 PHOTOS
November 24 - Dragons year-end banquet
October 22 - Dragons vs Blues Old Boys
July 15 - Dragons vs Ajax
June 17 - Dragons' 3rds vs Muddy York; Dragons' 2nds and 1sts vs Barrie
May 27 - Home opener vs Oshawa and Inaugural Dragons Family Day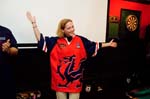 May 11 - Unveiling the new jersey at the Ferret and the Firkin bar
2005 PHOTOS - Prints available. Prices and instructions below.
August 27 - Dragons 1sts vs Ajax - Dragons crowned TRU B Champs!

August 20 - Dragons 1sts vs Oshawa

August 20 - Dragons 2nds vs Oshawa

August 6 - Dragons 1sts and 2nds vs Lindsay

July 9 - Dragons 1sts vs Ajax Wanderers

July 9 - Dragons 2nds vs Ajax Wanderers

June 26 - Dragons vs University of Birmingham touring side

June 25 - Pubcrawl

June 25 - Dragons 1sts, 2nds vs Belleville

June 18 - Dragons 3rds vs Scottish

June 12 - Dragons 1sts, 2nds @ Ajax

May 28 - Dragons 1sts, 2nds vs Barrie, Dragons 3rds vs Nomads
Prices
4x6 - $5

5x7 - $8

8x10 - $15

Order three prints of any size and receive another 4x6 print free!

Add $1 per photo for special instructions (cropping, black and white, other photoshop corrections).
Instructions (2005 only)
Choose a game from the links above.

To select a photo for print, use the 'Image Feedback' button and check 'Approved'.

Indicate photo size and quantity in comment box. You can pick several photos in one session.

After you've picked all the photos you want, click 'E-mail Feedback' and fill in with your full name when prompted.

If you do not have a default email application set up, then you should email your order, complete with all info to prints@imajing.com

Your prints will be made from high resolution files and will not have the imajing watermark on it.